New York City and Manhattan, NY
NY Skin RX is committed to providing state-of-the-art dermatological services to our patients in Manhattan. Whether you are seeking a cosmetic procedure to reverse the signs of aging, or need medical treatment for a hair, skin, or nail issue, Drs. Debra Wattenberg and Ilyse Lefkowicz are here to help. As part of that commitment, we are excited to announce that we now offer EMSCULPT®, a revolutionary non-surgical treatment method that improves muscle tone and reduces body fat.
How does EMSCULPT® work?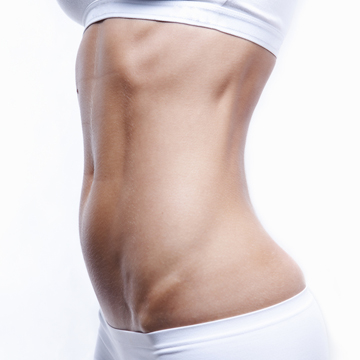 The secret to this cutting-edge treatment is HIFEM®, an abbreviation for High Intensity Focused Electromagnetic Energy. When a targeted area of the body is exposed to this energy, it causes the muscles to contract at the same time. These contractions are known as supra-maximal contractions that are more intense than what you can achieve just by exercising. These contractions stimulate immediate fat burning, while simultaneously building muscle. During a single 30-minute EMSCULPT® session, your muscles will contract approximately 20,000 times. While receiving EMSCULPT®, you will feel like you are completing a rigorous workout—but all while lying down and relaxing.
Our dermatologists in Manhattan recommend a typical regimen of EMSCULPT® therapy should consist of at least four sessions over a two week time period. Throughout these treatments, the average results produce a fat loss of 19 percent and an increase in muscle fiber of about 16 percent. Moreover, these positive changes will accelerate as time passes, and your muscles remodel themselves in between EMSCULPT® sessions.
Downtime is minimal. You can immediately resume your normal routine. However, you may experience some muscle soreness in the targeted area, although any other side effects are negligible. Best of all, you will start to feel results right after each treatment, with visible changes being occurring about two to four weeks after your final round of EMSCULPT®. Results will continue to evolve for the next several weeks.
Is EMSCULPT® right for me?
In addition to improving muscle tone and reducing fat, EMSCULPT® can treat other conditions such as diastasis recti—the clinical term for the separation of abdominal muscles that many women experience during pregnancy. Patients with this condition have been found to see an improvement of 10 percent or more following a course of EMSCULPT® therapy.
EMSCULPT® can be used to target the arms, abdomen, thighs, calves, and buttocks. Nearly anyone can benefit from EMSCULPT® if they want to gain muscle and lose fat. Our patients who have tried EMSCULPT® are pleasantly surprised at their results. Cosmetic dermatologists, Drs. Wattenberg and Lefkowicz are excited to offer this cutting-edge, and convenient technology to patients who want to look their best.
To find out if you are a candidate for this procedure, contact NY Skin RX and schedule a consultation at our Manhattan dermatology practice. The sleek, toned, lean body you have wanted could be within your reach—and all without spending hours at the gym. Board-certified dermatologists, Drs. Wattenberg and Lefkowicz are waiting to share more details about this exciting new treatment option. Schedule your consultation today by calling our Manhattan office at (212) 288-3200.
NY Skin RX provides cosmetic and medical dermatology services to patients in Manhattan, and throughout New York City.