Signs of aging can appear in all kinds of ways, but one of the most common is on the skin. Aging is inevitable and, when it comes to your skin, the effects of aging manifest as a loss of elasticity and thickness. This occurs because the production of collagen and elastin, two key proteins that help maintain firm skin, diminishes as you age. Thanks to continued advances in technology and science, there are more methods available to reverse the effects of aging and improve overall skin health. Board-certified Manhattan dermatologists Dr. Debra Wattenberg, Dr. Ilyse Lefkowicz, and Dr. Jamie Manning put these concepts to work for you at NY Skin RX through the program of cosmetic dermatology.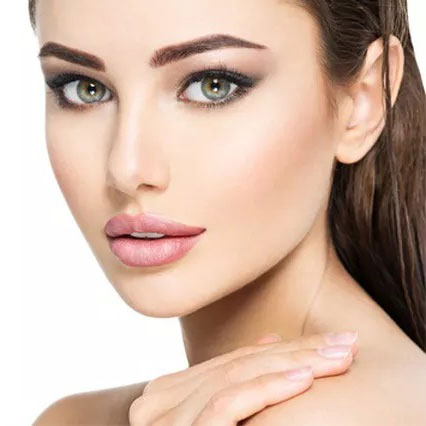 What is cosmetic dermatology?
Dermatologists focus on hair, skin, and nails—but also on the aesthetic appeal of these physical features. Many times the procedures used in cosmetic dermatology also improve the health of the skin. Always choose a board-certified dermatologist for your cosmetic dermatology needs.
Meet the experts
Drs. Wattenberg and Lefkowicz both specialize in cosmetic dermatology. Dr. Wattenberg is especially well-known for her work in the field, making frequent appearances on the The Today Show. You can trust them to recommend the right cosmetic procedures for you, while also seeking to maintain or even improve the health of your skin.
Our program of cosmetic dermatology
No two people are alike, and our dermatologists use that same philosophy when determining your level of care. Patients at NY Skin RX receive an individualized treatment regimen that is unique to their individual needs. We also use some of the latest technological advances; especially laser dermatology, which uses precise lasers to achieve goals such as the removal of unwanted hair, diminish areas of redness or sun damage, and even pre-cancerous spots. NY Skin RX offers a wide array of cosmetic dermatology treatments that can reduce the visibility of wrinkles, treat sun spots or other types of sun damage, make your pigmentation and skin tone more consistent, remove areas of blotchiness, and eliminate damaged blood vessels such as spider veins.
What can you expect from a cosmetic dermatological procedure?
Our patients should expect to look younger, healthier and more rested after all of our cosmetic procedures. We strive to produce natural looking results that enhance own individual features. As mentioned earlier, technology has evolved at a rapid rate. The end result are procedures that are safer and less invasive.
Cosmetic Dermatology in Manhattan
Before choosing any procedure in the field of cosmetic dermatology, you should sit down with the practitioner you have chosen for a consultation. During a consultation at NY Skin RX, one of our dermatologists will examine your skin, review your medical health history, and recommend suitable treatment options. Schedule your consultation today by calling (212) 288-3200.
NY Skin RX provides state-of-the-art dermatological care to patients in Manhattan, the Upper East Side, and throughout New York City