Technology is evolving quickly and affects many aspects of our lives. The field of dermatology is no exception to this fact. As dermatologists working at the forefront of their field, Dr. Debra Wattenberg, Dr. Ilyse Lefkowicz and Dr. Jamie Manning, board-certified dermatologists in Manhattan, use the latest technologies available to treat your skin care needs.
Lasers & Other Treatments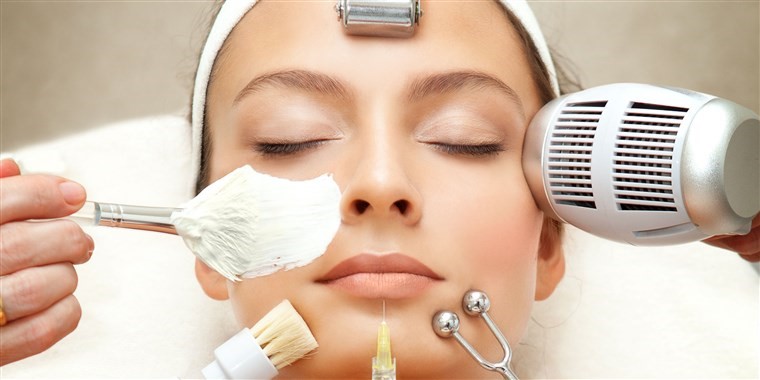 How do lasers improve my skin?
Depending on your skincare needs, our doctors can use gentle lasers or other devices to:
Reduce the signs of aging to improve skin tone and texture
Treat skin conditions such as rosacea, leg veins, scars, or broken capillaries
Permanently remove unwanted body or facial hair
Reduce the size of pores, and treat acne or acne scars
Destroy cancer cells through photosensitizing agents
Improve the appearance of sun-damaged skin
Eliminate fat from the abdomen, thighs, back, upper arms, and love handles.
Meet the experts
Our doctors are well-versed and skilled in treating a variety of skin conditions that reduce unwanted fat, improve skin conditions, and reduce the signs of aging using cutting-edge technology, such as lasers and other FDA-cleared devices. Dr. Debra Wattenberg, one of our board-certified dermatologists in Manhattan, often appears as a health consultant for The Today Show, sharing her knowledge of dermatology. You can feel confident when choosing Dr. Wattenberg, Dr. Lefkowicz and Dr. Manning to provide treatments for your skincare needs.
Our program using lasers and other devices in dermatology
We take an individualized approach when recommending the best treatment for each patient. Laser Dermatology is a convenient way to receive the care that you may need to improve the look of your skin. During your consultation, we can discuss your needs to help you decide on the best treatment for you. If you experience sun-damaged skin, wrinkles, sunspots, or skin conditions that cause you to have redness, scars, or other unwanted marks, we can help.
What can you expect from a laser procedure?
The lasers and other devices that we use to treat skin conditions do not require any incisions, which makes for a more comfortable experience for our patients. The technology that we use is effective at treating a variety of skin conditions; yet gentle enough to produce results of smooth, toned, and more youthful-looking skin.
When you receive laser treatments at NY Skin RX, you can expect minimal discomfort, as it is usually well tolerated by most patients. However, a topical cream that produces a numbing effect may be applied to the skin before treatment for added comfort.
One of the best aspects of laser treatments is that there is often little or no downtime. Following laser therapy, you can often resume your regular daily activities. However, for certain procedures, you should be cautious about sun exposure for up to about a week following your treatment. We will provide you with post-op care instructions so that you may experience the best results.
Laser Dermatology in Manhattan
Deciding to receive treatment for your skin condition is an important decision, and you want to be sure that you choose the best treatment for you. At NY Skin RX, we encourage you to schedule a consultation with us to discuss your options. We can help you down the road to a more confident you. To learn more about any of these laser therapy procedures and how they could benefit you, give us a call at (212) 288-3200 to schedule a consultation.
NY Skin RX provides state-of-the-art cosmetic and medical dermatology services to patients in Manhattan, the Upper East Side, and throughout New York City.