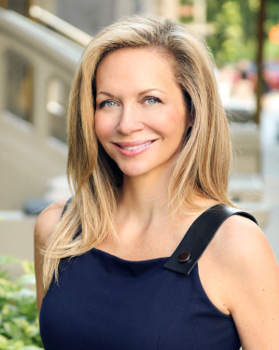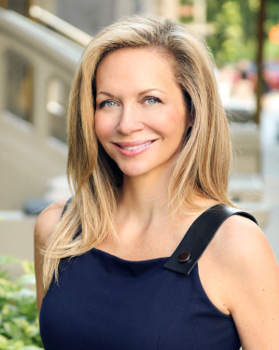 Dr. Ilyse Lefkowicz is a Board Certified dermatologist specializing in general and cosmetic dermatology. She ensures that her patients are properly educated concerning their treatment options so that together they can make well-educated choices and see the best results possible from each procedure performed. She is known for her caring approach, meticulous attention to detail and commitment to achieving the most natural looking aesthetic results with each and every patient.
Dr. Lefkowicz graduated from The George Washington University in Washington D.C., where she was accepted into medical school after completing only her sophomore year. She was a member of the Phi Beta Kappa honor society, and graduated with her undergraduate degree in Psychology with the honor of magna cum laude. Following her graduation from The George Washington University with her medical degree, she went on to complete her internship in Internal Medicine at St. Vincent's Hospital in New York. Dr. Lefkowicz also completed a 3 year fellowship at the New York Presbyterian Hospital Department of Dermatology where she researched the relationship between sun exposure, neuropeptides, and skin aging. Following the completion of her fellowship training, Dr. Lefkowicz completed her dermatology residency at UMDNJ-Robert Wood Johnson University Hospital, where she was prestigiously elected to be Chief Resident.
In addition to her work in private practice, Dr. Lefkowicz is the Global Dermatologist for Procter and Gamble's Head and Shoulders and has been a consultant for several other brands including Cetaphil and Bio-Oil. She has been featured on Dr. Oz and in several magazines and online media. Lefkowicz teaches on the faculty at Mount Sinai Medical Center where she is an assistant Clinical Professor in the Department of Dermatology. Dr. Lefkowicz is a published author of many academic papers, and she has presented lectures at medical conferences. She is a fellow of the American Academy of Dermatology (AAD), and a diplomat of the American Board of Dermatology.