There are many ways to improve the appearance of your skin, but if you are looking for a method that will produce lasting results, consider a chemical peel from Manhattan dermatologists Drs. Debra Wattenberg, Ilyse Lefkowicz or Jamie Manning.
What are Chemical Peels?
Chemical peels are classified as superficial, medium, and deep, depending on how deeply the peeling solution penetrates into the skin. The deeper the peel, the more significant the results.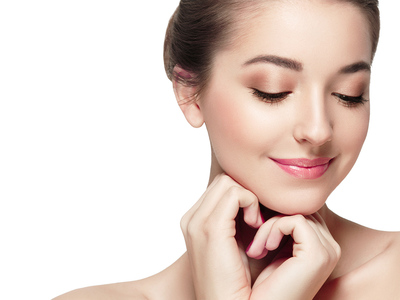 What types of Chemical Peels are available at NY Skin RX?
NY Skin RX offers an assortment of different chemical peels, using the following active agents: glycolic, salicylic, trichloroacetic, and Jessner. Each peel can be administered in a variety of concentrations, tailored to each patient and their own specific skin needs.
What areas can be treated with Chemical Peels?
Administered by one of  our expert cosmetic dermatologists, Drs. Wattenberg and Lefkowicz may recommend a chemical peel to address any of the following skin issues:
Fine lines and wrinkles
Age spots
Uneven pigmentation
Dull skin texture
Acne
Acne-related scarring
Enlarged pores
Sun damage, including sunspots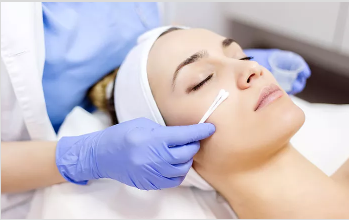 What can I expect after my procedure?
During a chemical peel, your skin is exposed to a peeling agent, which interacts with your skin to encourage both cellular turnover and exfoliation. The peel removes the  top layer of the skin. When this top layer of skin is removed, it also helps to remove many of the flaws and abnormalities in your skin, including pre-cancerous spots, age spots, sun damage, and uneven skin tone. Chemical peels can also be used to unclog your pores and  improve acne or acne scarring. The result is younger-looking skin that glows.
The amount of downtime varies according to the type of chemical peel. Regardless, you should avoid exposure to the sun, as the new skin is often more sensitive to  sun damage. Other side effects may include mild dryness and redness in the area treated for several days. Be sure to protect your skin when going outside by wearing sunscreen and protective clothing such as a hat to shield the sun from your skin.
Am I a candidate for Chemical Peels?
Chemical peels are not for everyone.  If you have a history of scarring, herpes  or are prone to pigmentation please discuss your concerns with the doctors. Before receiving a chemical peel, your dermatologist will review your medical history, as well as advise whether or not you are a candidate for this procedure.
Chemical Peel treatments in New York City
Although chemical peels are safe, they only should be given under the guidance of a trained physician with extensive experience and training working with these treatments. At NY Skin RX, our chemical peels are administered by of one of our board-certified dermatologists. We will consult with you to determine the ideal chemical peel that meets your aesthetic goals while also addressing your own unique skin type and any other health issues that may influence a chemical peel procedure. To learn more about chemical peels and how it could benefit you, give us a call at (212) 288-3200 to schedule a consultation.
NY Skin RX provides state-of-the-art cosmetic and medical dermatology services to patients in Manhattan, the Upper East Side, and throughout New York City.