Aging is inevitable, and signs of aging can be noticeable especially when they develop on your skin. If you are looking for a natural, non-invasive way to rejuvenate your skin and look younger, then you should consider having a GentleWaves LED treatment, as administered by board-certified dermatologists in Manhattan at NY Skin RX.
What is a GentleWaves LED treatment?
GentleWave is a form of LED Photo modulation that stimulates the natural biorhythmic responses of the body to light without causing any  damage to skin cells—as would happen with sun exposure, for example. LED light, stimulates your skin cells and encourages increased production of collagen and elastin,  two key proteins that are essential to skin health. LED also decreases the prevalence of enzymes that break down the skin and make it look aged. The end result is more youthful-looking skin that is smoother, firmer and  healthier, with fewer wrinkles, smaller pores, and improved texture.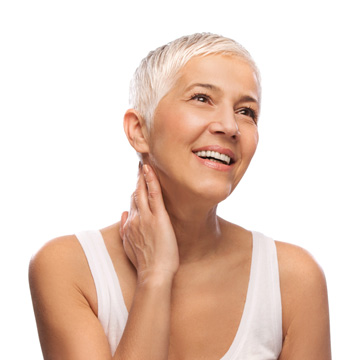 The advantages of GentleWaves LED treatment:
A GentleWaves LED procedure is one of the least invasive types of laser treatment available  today.
Safety
GentleWaves LED causes no damage to the skin.  In fact, total light exposure from a GentleWaves LED treatment is less than the exposure from a standard light bulb.
Convenience
Your New York City board-certified dermatologists can administer a GentleWaves LED treatment in a matter of minutes. You can resume your normal routine right away, and the procedure does not cause any discomfort.
What areas can be treated by GentleWaves LED?
Blemishes
Rosacea
Sun-damaged skin
Sensitive skin
Fine lines and wrinkles
Bruising
Generally speaking, GentleWaves LED may be a great option for anyone who simply wants to have fresher, more radiant-looking skin.
A GentleWaves treatment also can reduce the inflammation and healing time following a sunburn. This treatment can be used on any area of the body—not just the face. Your dermatologists on the Upper East Side of Manhattan also may use GentleWaves to aid the healing process after another, more intensive treatment such as a laser resurfacing treatment.
Am I a candidate for GentleWaves LED?
LED treatment has been most successful when used on patients who are prone to acne, dealing with skin redness, or have an uneven complexion.
GentleWaves Therapy in New York City
GentleWaves therapy could be the solution for anyone wanting to get rid of skin redness, acne, rosacea, reduce fine lines and wrinkles. Ideal for patients looking for the least invasive treatment for various skin conditions, a GentleWaves treatment should only be given by a board-certified dermatologist such as Dr. Debra Wattenberg, Ilyse Lefkowicz and Jamie Manning at NY Skin RX. We are proud to offer this technology for our patients who are looking to improve the look of their skin with non-invasive laser treatments. To learn more about GentleWaves therapy and how it could benefit you, give us a call at (212) 288-3200 to schedule a consultation.
NY Skin RX provides state-of-the-art cosmetic and medical dermatology services to patients in Manhattan, the Upper East Side, and throughout New York City.