Are you frustrated with your acne, and its effect on your appearance? Are you tired of using topical creams and antibiotics without seeing any improvement? NY Skin RX located in Manhattan, offers Isolaz™ laser for treating all types of acne.
What causes acne breakouts?
You might think that acne develops because of a lack of hygiene, or because you eat too much chocolate. These are old wives' tales. Most people with acne breakouts are predisposed because of their genetics, their hormones or their skin has difficulty exfoliating itself. When these dead skin cells clog up pores and combine with bacteria, they result in the formation of a pimple. Though acne can occur at any age, hormones are responsible for most forms of acne in pregnant women or women going through menopause.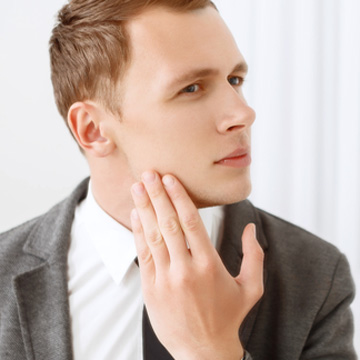 How does the Isolaz™ laser work?
Isolaz™ is powered by a breakthrough technology called Photopneumatics™, and is the only proven, painless treatment that targets acne and provides skin rejuvenation. It combines the laser therapy with a vacuum. The vacuum loosens and removes debris from inside pores, including dead skin cells, dirt, blackheads, and excess oil. Any debris that cannot be removed is pulled closer to the surface of the skin, where it can be extracted manually. Meanwhile, the Isolaz™ laser itself destroys the bacteria that cause acne breakouts, while also promoting faster healing. The laser treatment helps decrease oil production in the sebaceous glands—which is a major factor in the generation of new acne. A successful Isolaz™ treatment cleans, disinfects, and promotes healing. Best of all, this treatment is accomplished without any pain.
People who have received Isolaz™ treatment for acne enjoy the following benefits:
Deep pore cleansing, including a reduction in the appearance of the size of pores
A significant decrease in the prevalence of acne spots
Removal of blackheads, oil, and debris
Improvement in skin texture
It all adds up to a radiant, clear complexion! Patients start to see visible results as soon as 24 to 48 hours after receiving Isolaz™ treatment.
What can I expect while undergoing an Isolaz™ treatment?
Prior to the procedure, you will enjoy a 10-15 minute steam session where your skin will be moistened with warm water before the tip of the Isolaz™ laser is applied to the skin. No topical numbing cream or pain medication is needed, as the Isolaz™ treatment is painless. During the procedure, when the tip of the Isolaz™ is placed against your skin, you may feel a slight warming sensation as well as suction.
A single treatment is usually completed in 30 minutes. Following your Isolaz™ procedure, you can resume all normal activities without any downtime. You will not have any increased sensitivity to sunlight following the treatment, as can be the case with some other types of laser therapy for your skin.
It can work on patients of any age with any skin type, and can be used to treat all types of acne, including:
Pimples
Blackheads
Whiteheads
Cystic acne
Acne caused by hormonal changes
Isolaz™ also can treat acne on any area of the body—not just the face. Patients who did not respond to other oral, topical, and laser treatments for acne report acne clearance of more than 75 percent after undergoing an Isolaz™ procedure. Isolaz™ cannot be performed on patients who are tan or recently sunburned.  Please let Drs. Wattenberg, Lefkowicz or Manning know if you have a tendency to develop cold sores.
You will need multiple treatments to improve your acne completely. This will be determined by your skin type, the severity of your acne, how long it has persisted, as well as how diligent your at-home skin care regimen is.
Isolaz Treatments in New York City
Tired of acne creams not providing you with the results that you want? With Isolaz treatment, you no longer have to feel like your acne is holding you back. To learn more about Isolaz and how it could benefit you, give us a call at (212) 288-3200 to schedule a consultation.
NY Skin RX provides state-of-the-art cosmetic and medical dermatology services to patients in Manhattan, the Upper East Side, and throughout New York City.