Sun exposure and aging can inflict serious, cumulative damage to your skin. Turn back the clock and reverse the signs of aging through the use of IPL therapy, as administered by the Upper East Side dermatology experts, Drs. Debra Wattenberg, Ilyse Lefkowicz and Jamie Manning at NY Skin RX.
What is an IPL treatment, and what skin problems can it address?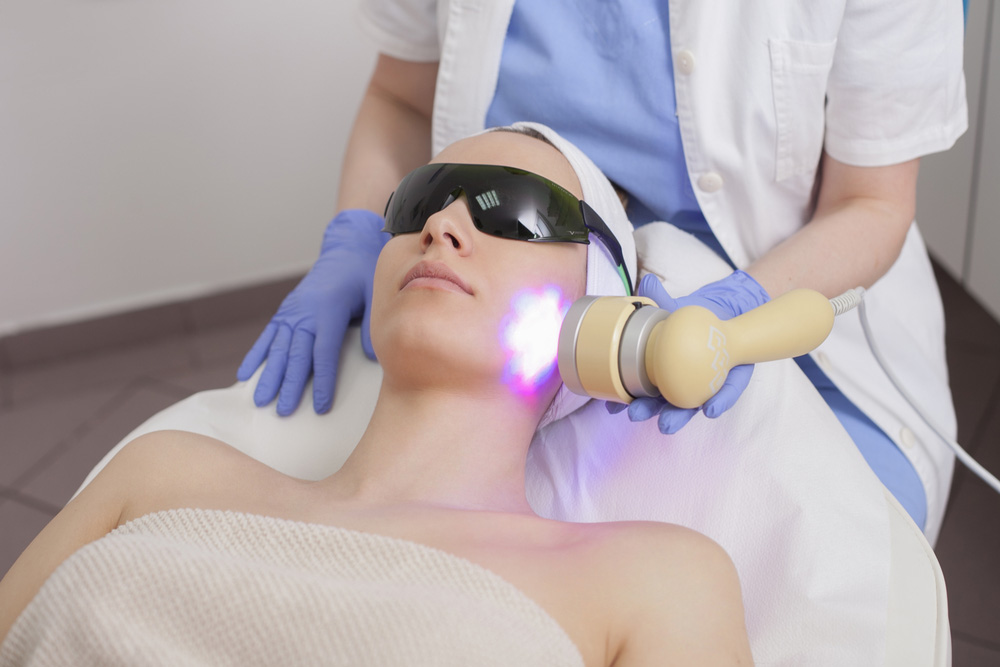 Intense Pulsed Light, or IPL procedure is ideal for reversing cumulative damage to the skin caused by sun exposure and aging. You also may have seen this treatment referred to as a PhotoFacial. This type of treatment can treat several different skin problems at the same time—including pigmented brown spots, sun damage, enlarged pores, broken capillaries, and skin redness. Different wavelengths of light are used during the procedure, with each wavelength targeting its own specific skin issue without doing any potential harm to your healthy skin tissue.
What can I expect during an IPL treatment?
You can receive an Intense Pulsed Light procedure on your face, neck, chest or hands. An IPL treatment also can be combined with other procedures offered at NY Skin RX, such as a chemical peel, microdermabrasion or photodynamic therapy session to help maximize your results.
Before the procedure, your New York City dermatologist may apply a topical cream to numb the area being treated. Having your skin exposed to an Intense Pulsed Light laser feels like a rubber band snapping against the skin, so the numbing cream helps patients better tolerate the procedure.
Your skin may appear to be pinker than normal following treatment. Four to seven days following a procedure, the treated area of skin may darken and scab, with the scab falling off after a few days.
The needs of each patient vary, but it can take three to five IPL treatments, scheduled at regular intervals, to help achieve a successful outcome.
What are the advantages of an IPL treatment?
Like all of the laser skin therapy treatments used at NY Skin RX, an IPL treatment is minimally invasive, and you can resume your regular routine right away with no post-procedure downtime required.
Intense Pulse Light treatments in New York City
The IPL is a safe device, but a powerful one. With IPL laser treatments, you can leave unwanted skin redness, sun damage, and signs of aging behind. If you are interested in a procedure involving the Intense Pulse Light, make sure the treatment is performed under the supervision of a board-certified dermatologist like Drs. Wattenberg, Lefkowicz and Manning at NY Skin RX. To learn more about IPL treatments and how it could benefit you, give us a call at (212) 288-3200 to schedule a consultation.
NY Skin RX provides state-of-the-art cosmetic and medical dermatology services to patients in Manhattan, the Upper East Side, and throughout New York City