Are you bothered by your fine lines, jowls or wrinkles? At NYskinRX, an unprecedented technology, the Genius, is used to help provide lasting outcomes. Through tiny needles inserted directly into the skin, the radio frequency technology delivers heat energy. Drs. Debra Wattenberg, Ilyse Lefkowickz and Jamie Manning use the Genius, to treat your skin with an end goal of stimulating collagen production. Our Board Certified Dermatologists can help you achieve youthful, rejuvenated skin without any surgical downtime.
What is Genius?
Genius RF Microneedling is a treatment used by our Manhattan dermatologists, Drs.Wattenberg, Lefkowicz, and Manning to stimulate your body's collagen and elastin production. It combines the benefits of microneedling with radiofrequency energy. The micro-needles produce a series of tiny openings within the skin which act as delivery channels for radiofrequency energy. The doctors at NY Skin Rx use the laser which releases heat into the lower layer of the skin causing contraction of the deeper layers of the skin which leads to firmer, more lifted skin along with improvement in texture and wrinkles.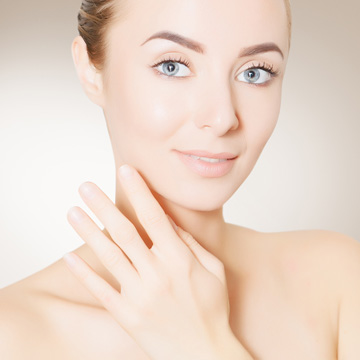 What are the benefits of Genius RF Microneedling?
The Genius RF Microneedling treatment done in our New York office improves the health and appearance of the skin. RF Microneedling can be done on areas of the face and body for skin improvement.
Drs. Debra Wattenberg, Ilyse Lefkowickz and Jamie Manning use the Genius RF Microneedling to help improve or correct numerous skin concerns including:
Fine Lines and Wrinkles
Skin Laxity (Sagging)
Jowls
Sun Damage 
Acne Scarring
Skin Texture
Large Pores
Stretch Marks 
What areas of the body can be treated with Genius?
Face
Neck
Chest
Arms/Thighs
Knees 
Abdomen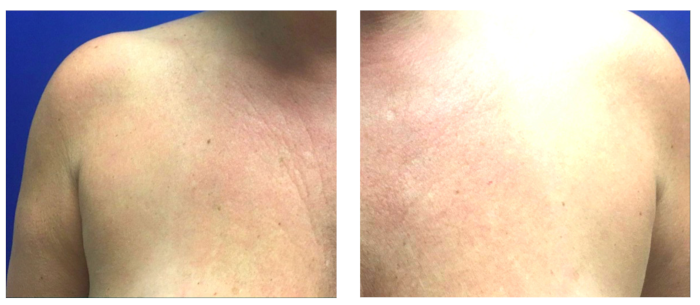 What do I need to know about the procedure? Does it hurt?
At our New York City office, all patients will be numbed with topical treatment for one hour prior to the treatment. During the procedure, the doctors at NY Skin RX use cold air using a Zimmer Cooler to the area being treated. Our office also offers PRO-NOX, a patient-controlled analgesic system that delivers nitrous oxide. If you have a history of cold sores please let us know so we can pretreat with Valtrex in the office. 
What should I expect after the treatment?
Most patients at NY Skin RX will experience mild redness and swelling post treatment, which can last a few days. You may look as if you have a mild sunburn. Scattered pinpoint bleeding, mild bruising, swelling, and temporary marks from the needles are a possibility and usually resolve within a few days. Your Manhattan dermatologists, Drs.Wattenberg, Lefkowicz and Manning prefer that you avoid all makeup for 24 hours after the procedure. Most patients will need 3 treatments to achieve optimal results.
How Quickly Will I See Results?
The process of collagen building takes time. It is  possible to see initial improvements within the first month, but generally you should expect some results about 6-12 weeks after your last session. Improvement continues for 6 months. Collagen production is not immediate, so please be patient.