Aging is inevitable, and so is avoiding changes in your body as you become older. A decrease in volume and collagen are consequences of aging that affects everyone at some point in life…but it doesn't have to stay this way. Drs. Debra Wattenberg, Ilyse Lefkowicz, and Jamie Manning board-certified dermatologists in Manhattan, can help you defy this process by providing a treatment that increases collagen production, facial volume, and body contouring providing you with youthful-looking skin.
What is Sculptra®?
Your body's ability to produce collagen decreases naturally with age. We lose about 1 percent of collagen from our skin each year. Collagen is responsible for that smooth, youthful, healthy-looking skin, which is why decreased collagen causes wrinkles and aging. That's where Sculptra® can help. In our office we refer to Sculptra as "the liquid facelift." We also use it to contour certain areas of the body including a non surgical buttock enhancement.
This treatment is made with poly-L-lactic acid, a synthetic material that is injected and is absorbed by your body naturally at a gradual rate. Sculptra® stimulates collagen production and rebuilds the collagen that is lost during the natural aging process. After the treatment most people notice deep lines and wrinkles are diminished.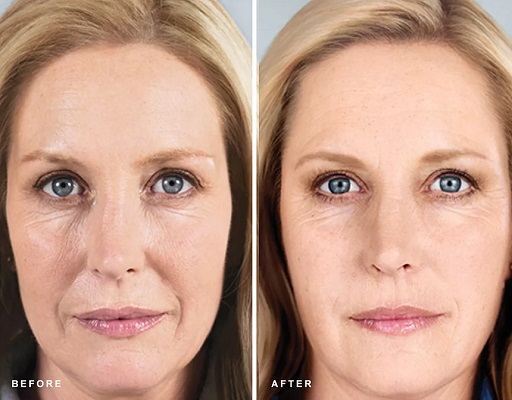 What areas can be treated by Sculptra®?
Temple hollows
Cheek hollows
Nasolabial folds
Cheek depressions
Marionette lines
Chin folds/wrinkles
Buttocks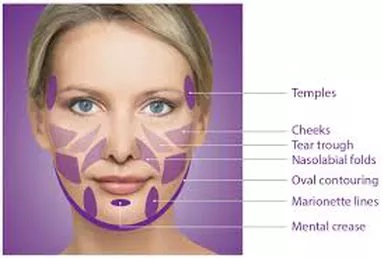 What can I expect after my procedure?
Sculptra® rejuvenation consists of several separate sessions, scheduled about 4-6 weeks apart. The immediate results are often subtle and temporary as your body needs time to stimulate your collagen. It may take three to four months to see full results, however, the results in each patient may vary. The good news is that Sculptra® may last two years or longer.
Am I a candidate for Sculptra®?
Because Sculptra® stimulates the natural production of collagen, it can be used to help patients look younger and reverse the signs of aging. This treatment is ideal for correcting hollow, thin faces, deep facial wrinkles and folds. It is also quite effective at improving the texture of the skin, including cellulite and dimpling.
Sculptra® injections are usually well tolerated but there are side effects  which may include redness, swelling, tenderness, bruising, bleeding, itching, and lumps at the site of injection. It is best to avoid taking medications like aspirin and anti inflammatories (Advil, Aleve) as these may increase the risk of bruising. We also recommend that all dental work is avoided for 1 week prior to and 2 weeks after this procedure.
Sculptra® treatments in New York City
NY Skin RX is proud to offer Sculptra® as part of our comprehensive array of services to improve the appearance of your skin. When you receive Sculptra® treatment, your skin will look youthful as it boosts your skin's own natural collagen and increases facial volume. Look younger and feel confident again with Sculptra®. As with any injectables received at NY Skin RX, they are administered under the care and supervision of one of our New York City dermatologists Dr. Debra Wattenberg, Dr. Ilyse Lefkowicz and Dr. Jamie Manning. To learn more about Sculptra® and how it could benefit you, give us a call at (212) 288-3200 to schedule a consultation.
NY Skin RX provides state-of-the-art cosmetic and medical dermatology services to patients in Manhattan, the Upper East Side, and throughout New York City.