Are you concerned about the way that signs of aging have changed your appearance? Does significant hair loss, thinning or baldness have you feeling self-conscious? Hair loss affects 50 million men and 30 million women in the United States. It can be caused by a variety of reasons including genetics, environmental factors and hormones. While hair loss can be difficult to treat, we now have several successful options to improve the growth of hair and slow down the hair loss process.
You can minimize the visible effects of aging and even reverse the effects of hair loss by receiving PRP injections (platelet-rich plasma) from the Manhattan cosmetic dermatologists, Drs. Wattenberg, Lefkowicz and Manning at NY Skin RX.
What is PRP and what does it do?
PRP, Platelet Rich Plasma, is a cutting edge technology used to reintroduce your own growth factors, stimulatory factors and other beneficial cells to enhance the growth of hair follicles. It has been used for years to improve joint pain, repair wounds and other inflammatory conditions.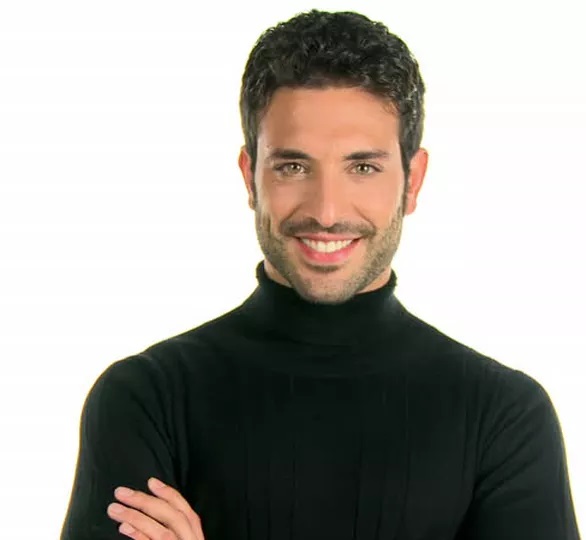 What can I expect with PRP Hair Restoration?
How is the procedure performed?
We draw your blood and then spin it using a special centrifuge that collects the growth factors. We then, inject the PRP back into the scalp to stimulate hair growth and slow down hair loss.
Are there any side effects?
Most patients do not experience any side effects other than mild swelling and tenderness at the injection sites. However, rarely side effects may include infection, increased hair shedding and no response to treatment.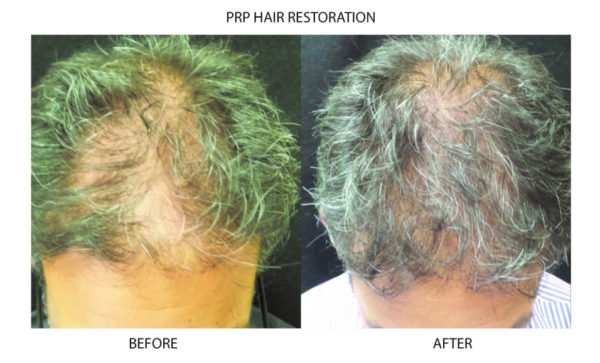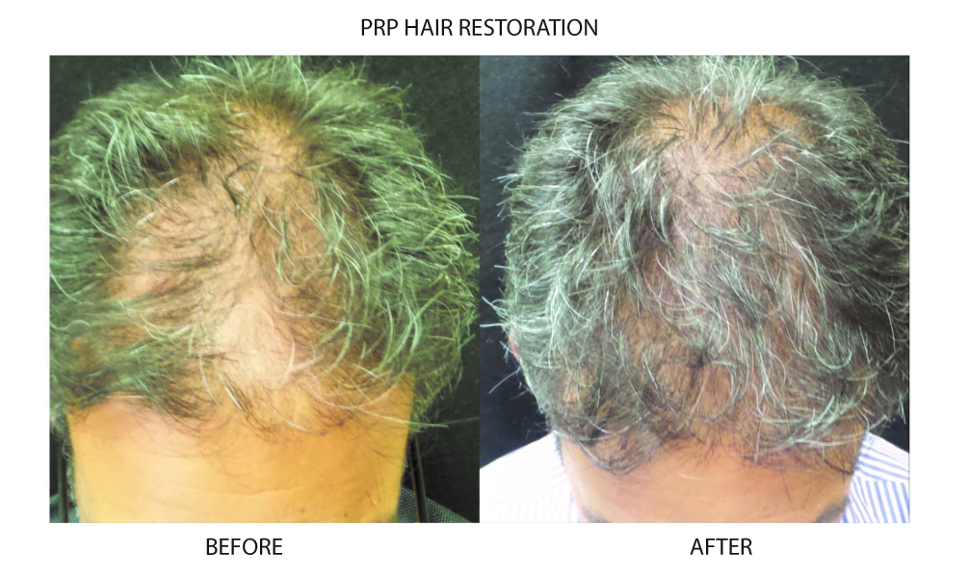 How many treatments will I need?
We recommend 4 treatments spaced one month apart. Most patients continue treatments every 6 months to maintain their results.
How does PRP encourage hair restoration?
Several research studies have shown that PRP injections have been effective in preventing hair loss and stimulating new hair growth in patients with alopecia. Although there has yet to be a scientific consensus on this method, PRP has had success in treating both male pattern baldness and alopecia, even in women. It is thought that once the PRP solution is injected into the scalp, stem cells, vascular supply and collagen production are stimulated. PRP can further stimulate hair growth in combination with other means of treatment, such as the use of prescription medications like Minoxidil or Finasteride.
Am I a candidate for PRP Hair Restoration?
Drs. Debra Wattenberg, Ilyse Lefkowicz and Jamie Manning will perform a complete medical examination and evaluate your scalp prior to beginning any treatment. They may recommend having some baseline blood tests to evaluate your hair loss and confirm that there is not a medical condition causing the hair loss that requires medical therapy.
PRP Hair Restoration treatments in New York City
Enjoy the benefits of thicker hair at NY Skin RX. You no longer have to feel embarrassed about your hair loss. With PRP hair restoration, you can look more youthful with a head full of hair. All of these treatments are administered by one of our Manhattan dermatologists to minimize the risk of complications. To learn more about PRP hair restoration and how it could benefit you, give us a call at (212) 288-3200 to schedule a consultation.
NY Skin RX provides state-of-the-art cosmetic and medical dermatology services to patients in Manhattan, the Upper East Side, and throughout New York