It's natural to become dissatisfied with changes in appearance as we age: fine lines and wrinkles, sun damage, large pores, uneven skin tone, pigmentation and so much more. State-of-the-art dermatologist practices like NY Skin RX in Manhattan now offer laser therapy to reverse and minimize the signs of aging. One of the most exciting treatments in laser therapy is Clear + Brilliant.
What is Clear + Brilliant?
Clear + Brilliant is a laser resurfacing treatment that uses pulsating beams of light to exfoliate layers of skin to reveal a smoother, clearer complexion. It's commonly referred to as "Baby Fraxel" because it uses the same technology—just not as intense.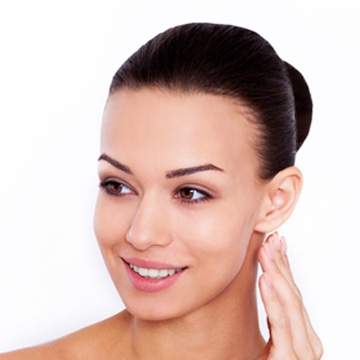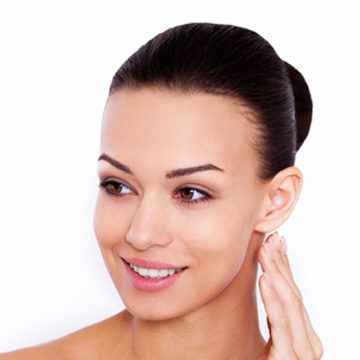 How does Clear + Brilliant work?
Using a fractional laser, Clear + Brilliant is a gentle, non-invasive laser treatment that exfoliates the outer layers of your skin and stimulate collagen production, which is vital to growing new, healthy skin. Once those outer layers are removed, you can enjoy the results of a clearer, smoother complexion with less visible signs of aging such as the appearance of fine lines, while also reducing the size of your pores, and producing a more even skin tone and texture. Clear + Brilliant procedures are:
Quick
A typical Clear + Brilliant treatment can be completed in as little as 15 to 20 minutes.
No downtime
No recovery period is needed; resume your usual routine right after the appointment.
What can I expect during a Clear + Brilliant treatment:
You should plan for a 30-minute appointment. Typically, patients do not require numbing cream but we do offer it for those that may be more sensitive.
Next, the Clear + Brilliant laser is guided across the area being targeted. Optical tracking allows your board-certified dermatologist in Manhattan to ensure the laser maintains proper contact with your skin and that it is applied uniformly across the entire area during treatment.
After treatment, you will experience slight to moderate redness in the target area, although this should dissipate within a few hours.
The next day, your skin may feel rough, as the dead skin cells prepare to slough off. Let this feeling go away on its own and avoid using any other exfoliating products.
Be sure to limit direct sun exposure; we recommend all patients who receive Clear + Brilliant treatments use sunscreen with an SPF of at least 30 on a daily basis for a minimum of three months following their final Clear + Brilliant procedure.
How long before I see results?
The typical regimen of Clear + Brilliant treatments consists of four to six appointments, although many individuals opt to incorporate routine follow-up procedures as part of their new skin care regimen in order to maintain their more youthful, revitalized skin. Still, just a single Clear + Brilliant treatment produces results that become clearly visible within a couple of weeks. Your results from a single procedure can last for months based on your age, skin condition, and skincare routine.
Clear+Brilliant in New York City
Want younger looking skin that reverses the signs of aging? Clear + Brilliant laser resurfacing treatment may be the solution for you. This simple procedure can help bring back that youthful glow you once had. To learn more about Clear + Brilliant and how it could benefit you, give us a call at (212) 288-3200 to schedule a consultation.
NY Skin RX provides state-of-the-art cosmetic and medical dermatology services to patients in Manhattan, the Upper East Side, and throughout New York City.