Body contouring can improve the shapeliness of your body by removing fat deposits to provide you with a youthful-looking, confident body. Manhattan area dermatologists can reduce your body fat by administering treatments that generally produce little to no discomfort, and do not involve traditional surgery methods. At NY Skin RX, Drs. Debra Wattenberg, Ilyse Lefkowicz, and Dr. Jamie Manning offer non-surgical fat reduction that involves no surgery, no downtime, and no recovery time. Just results.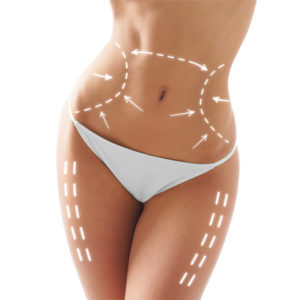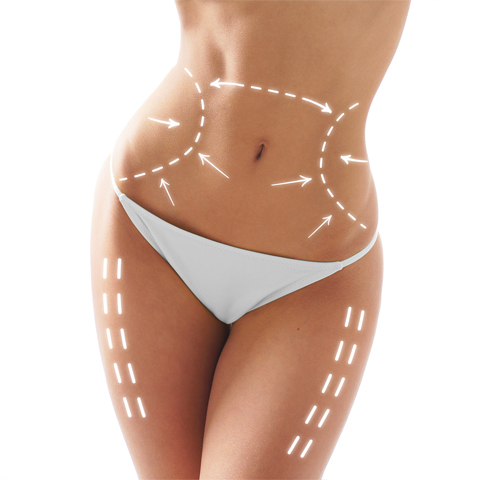 Body Contouring Treatments
This collagen stimulatory product is used to enhance the body's own collagen growth, restoring the inner structure of the skin and increasing volume lost to aging. This treatment requires  a series of four- six injection sessions every 6-8 weeks. Used on the body it can improve the appearance of cellulite in the buttocks and thighs creating a smoother, more useful appearance. Results appear gradually but can last as long as two years.
This is an injectable treatment used to contour the neck area to reduce sub-mental fullness as well as other body parts including bra fat and belly fat. It is injected under the chin to eliminate stubborn pockets of fat and to produce a more youthful appearance. The process requires several treatments spaced 6 weeks apart until results have been achieved.This FDA-approved treatment received Allure® magazines' Best of Beauty Breakthrough Award in 2015.
Enjoy the benefits of performing the equivalent of 20,000 crunches, pushups, or squats in just a single EMSCULPT NEO® appointment.  Your muscles get a super intense, targeted workout and your fat starts to deplete – and all you have to do is lie back and let the machine do all the work!
Why choose non-surgical body contouring?
If you are in good health, eat a healthy diet, and exercise regularly yet still battle stubborn pockets of fat on your body, then non-surgical body contouring may be the right choice for you. While results are permanent, and fat cells that are destroyed will not return, it is essential that you continue with a healthy lifestyle, otherwise, fat cells may grow bigger. Certain lifestyle factors and aging in general, however, may eventually alter your appearance as well.
Non-surgical Body Contouring in New York City
Dr. Wattenberg, Dr. Lefkowicz and Dr. Manning, board-certified dermatologists in the Upper East Side, offer a variety of cosmetic treatments to combat the signs of aging, eliminate stubborn pockets of fat deposits, and provide you with a youthful-looking body that makes you feel confident. To learn more about non-surgical body contouring and how it could benefit you, give us a call at (212) 288-3200 to schedule a consultation.
NY Skin RX provides state-of-the-art cosmetic and medical dermatology services to patients in Manhattan, the Upper East Side, and throughout New York City.